S1E8 - Bryn Du and the Estes Method
3 years ago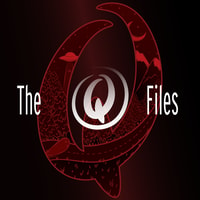 Bryn Du and the Estes Method - This weeks paranormal adventure takes us to Granville, Ohio where for the first time ever, a spirit will "come out of the closet" using the Estes Method. Several years ago while filming with Queer Ghost Hunters at Bryn Du Mansion we came in contact with a famous local ghost, Sallie. Based on our prior research we thought she might be LGBTQ. On our return trip we upgrade our skill set and determine to meet Sallie again, this time using the Estes Method. You'll witness the groundbreaking moments and hear the teams excitement.
The Estes Method is a powerful paranormal investigation technique that uses near sensory deprivation in an attempt to make contact with phenomena like ghosts. It was created by Karl Pfeiffer and Connor Randall. Popularized by TV shows like Kindred Spirits (Amy Bruni and Adam Berry) and the hit series Hellier (Greg Newkirk and Dana Newkirk).
Special thanks to the folks at Bryn Du, and to our entire team: Michelle Apgar, Susan Crawford, Brian Lightfoot-Long, Clay Lightfoot-Long, Willa Young, and all the wonderful guests that joined us on this adventure - especially Jessica and Alyssa.
Be Weird. Stay Curious. If you liked this episode, please take a moment to subscribe.
Your hosts, Shane McClelland and Lori Gum, are curious explorers of the weird and strange. They co-created the hit series 'Queer Ghost Hunters' and together with their team of paranormal experts explore the strange, the unknown, and the phenomena outside popular consciousness.
Connect with us on Facebook at: The Q Files Podcast; and on Twitter & Instagram at: TheQFilesPod
We'd love to hear from you.
The music in this episode was provided by 'Sounds Like An Earful' and is titled: "Here Comes The Rain"