Birds Aren't Real
1 year ago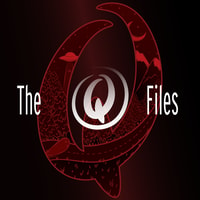 Birds Aren't Real and pigeons are liars - wake up sheeple!
In this episode, we'll dive into what makes a conspiracy theory and we'll also get you up to date on the latest big conspiracy theory - Birds Aren't Real.
The Birds Aren't Real movement, is a parody conspiracy theory with a purpose. In our post truth world, we true believers of The Birds Aren't Real movement, have dove down the conspiracy rabbit hole and filled it with absurdism. A way to fight the overwhelming lunacy of the modern world...with lunacy. The idea is meant to be so preposterous that it isn't believable - though, aren't many conspiracy theories already like that?
You can find out more about the Birds Aren't Real movement here.
The Q Files is a personal, purposeful, paranormal podcast about the highly strange and weirdly unknown. Join us on our queer adventures as we explore the people, places, and phenomena, outside popular consciousness.
The documentary series features astonishing stories about the paranormal, the supernatural, occulture, forgotten history, and the strange.
Be Weird. Stay Curious. These are The Q Files.
If you enjoyed the show, be sure to subscribe and leave a review.
Stay in touch: Facebook: The Q Files Podcast, Twitter: TheQFilesPod, Instagram: TheQFilesPod The music for The Q Files is provided by Sounds Like An Earful.