Ghosts In The White House
2 years ago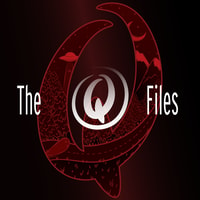 Welcome back to The Q Files - In this special Presidents Day episode we will examine what is arguably the most haunted house in America. 1600 Pennsylavnia Avenue, also known as, the White House.
There is a long history of the sighting of ghosts, spirits, and apparitions of those who once resided within these famous and hallowed walls....and also the presence of those who would destroy it.
In this exciting new episode we'll cover phantasmic tales from George Washington to Michelle Obama. Let us know your favorite, or if we didn't cover it, tell us about it on Facebook, Instagram, or Twitter.
The Q Files is a personal, purposeful, paranormal podcast about the highly strange and weirdly unknown. Join us on our queer adventures as we explore the people, places, and phenomena, outside popular consciousness.
The documentary series features astonishing stories about the paranormal, the supernatural, occulture, forgotten history, and the strange.
Be Weird. Stay Curious. These are The Q Files.
If you enjoyed the show, be sure to subscribe and leave a review.
Stay in touch: Facebook: The Q Files Podcast, Twitter: TheQFilesPod, Instagram: TheQFilesPod
The music for The Q Files is provided by Sounds Like An Earful.