These Are The Q Files
3 years ago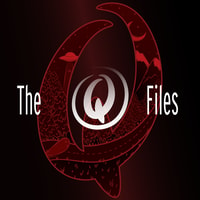 The Q Files are a paranormal podcast about the highly strange and weirdly unknown. Join us on our adventures as we explore the people, places, and phenomena, outside popular consciousness.
The series will feature astonishing stories about the paranormal, the supernatural, occulture, forgotten history, and the strange.
Be Weird. Stay Curious. These are The Q Files.
Subscribe on Apple Podcasts, or wherever you regularly listen.
Stay in touch: Facebook: The Q Files Podcast, Twitter: TheQFilesPod, Instagram: TheQFilesPod