The UFO Show
2 years ago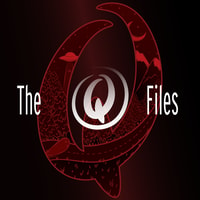 Welcome back to the The Q Files. On this episode we're hitting the road in search of UFOs, and joining the Roundtown UFO Society (RUFOS) in Circleville, Ohio.
Circleville is home to a fascinating, but somewhat forgotten, history of UFO sightings. Lucky for us, RUFOS invited us to their annual meeting on the Stevenson Farm. The location of an iconic Ohio UFO event, and arguably the first classic UFO sighting in history.
Listen in, because you'll never believe the adventure we had.
The Q Files is a personal, purposeful, paranormal podcast about the highly strange and weirdly unknown. Join us on our queer adventures as we explore the people, places, and phenomena, outside popular consciousness.
The Q Files documentary series features astonishing stories about the paranormal, the supernatural, occulture, forgotten history, and the strange.
The Q Files is created and produced in Columbus, Ohio by Shane McClelland and Lori Gum.
Be Weird. Stay Curious. These are The Q Files.
If you enjoyed the show, be sure to subscribe and leave a review.
Stay in touch: Facebook: The Q Files Podcast, Twitter: TheQFilesPod, Instagram: TheQFilesPod
The music for The Q Files is provided by Sounds Like An Earful.