The Last Option - Love
1 year ago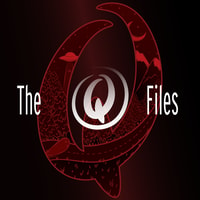 Lizzie Borden like you've never heard before. Part three, of a magically murderous three part series on Lizzie Borden.
Part one was previously released as "The Third Bloody Option." Part two was released as "Still Afraid - Lizzie Borden."
In this episode we pick up the story in the middle of Lizzie Borden's trial for the murder of her parents. Then we dive back into our paranormal investigation and conversation with who we believe was Lizzie Borden - we of course ask her the questions you'd most expect - and receive answers you'd never believe. Finally, we conclude with what may have been the queer reason Lizzie and Emma separated later in life, and share our theory of the case.
The Q Files is a personal, purposeful, paranormal podcast about the highly strange and weirdly unknown. Join us on our queer adventures as we explore the people, places, and phenomena, outside popular consciousness.
The documentary series features astonishing stories about the paranormal, the supernatural, occulture, forgotten history, and the strange.
Be Weird. Stay Curious.
These are The Q Files.
If you enjoyed the show, be sure to subscribe and leave a review.
Stay in touch: Facebook: The Q Files Podcast, Twitter: TheQFilesPod, Instagram: TheQFilesPod The music for The Q Files is provided by Sounds Like An Earful.