S1E12 - Stigmata
3 years ago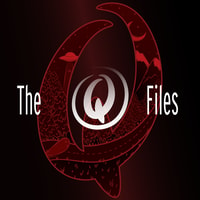 Stigmata is the supernatural appearance of wounds that mimic the wounds of Jesus Christ during his crucifixion.
If coronavirus/covid-19 has you staying home and avoiding others, if you've already binged the Tiger King Joe Exotic 17 times, join Shane and Lori on an exciting paranormal adventure that travels through time exploring occurrences of stigmata.
In this supernatural Easter themed episode of The Q Files, we'll discuss the history of stigmata and share the stories of modern stigmatists, Cloretta 'Cocoa' Robinson and Rhoda Wise.
Be Weird. Stay Curious.
If you enjoyed this stimulating stigmatic episode - tell your friends and leave a review.
Your hosts, Shane McClelland and Lori Gum, are curious explorers of the weird and strange. They co-created the hit series 'Queer Ghost Hunters' and together with their team of paranormal experts explore the strange, the unknown, and the phenomena outside popular consciousness.
Connect with us on Facebook at: The Q Files Podcast; and on Twitter & Instagram at: TheQFilesPod
We'd love to hear from you.
The music in this episode was provided by 'Sounds Like An Earful' and is titled: "Battle At Dawn" and "Just One Last Thing"