S1E1 - Why Is Halloween So Queer?
3 years ago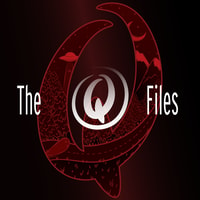 Q-File 1: Let's get spookgay! Halloween isn't just a holiday for LGBTQ people — it's an institution. But why? Join us on our inaugural episode as we enjoy a glass of wine on Lori's porch and discuss what makes Halloween so queer. We'll cover the history, and we'll share the stories of our first queer Halloweens.
Thanks for joining us. If you liked this episode, please take a moment to subscribe.
Your hosts, Shane McClelland and Lori Gum, the self-proclaimed queer Mulder and Scully, are longtime fans and explorers of the weird and strange. They co-created the hit series 'Queer Ghost Hunters' and together with their team of paranormal experts explore the strange, the unknown, and the phenomena outside popular concsciousness.
Connect with us on Facebook at: The Q Files Podcast; and on Twitter & Instagram at: TheQFilesPod
We'd love to hear from you.
The intro and outro music in this episode was provided by 'Sounds Like An Earful' and is titled: "The Fog Rolls In"