S1E11 - Lady Wonder - Psychic Horse
3 years ago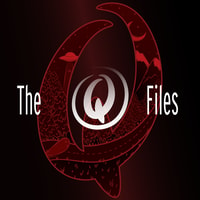 This psychic paranormal adventure takes Shane and Lori through the archives to discover the famous Lady Wonder.
Lady was a super natural horse, and with the help of her owner Claudia, amazed crowds of folks for decades. Providing psychic guidance and solving crimes for the police.
Be Weird. Stay Curious.
If you enjoyed this paranormal, equine episode - tell your friends and leave a review.
Your hosts, Shane McClelland and Lori Gum, are curious explorers of the weird and strange. They co-created the hit series 'Queer Ghost Hunters' and together with their team of paranormal experts explore the strange, the unknown, and the phenomena outside popular consciousness.
Connect with us on Facebook at: The Q Files Podcast; and on Twitter & Instagram at: TheQFilesPod
We'd love to hear from you.
The music in this episode was provided by 'Sounds Like An Earful' and is titled: "Nothing But Trouble"