Atlantis
1 year ago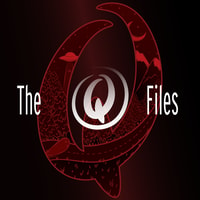 Atlantis - the great, mythological lost civilization. Maybe you've noticed, but we've had a few episodes that have touched on Atlantis - Paschal Beverly Randolph, Occultist, Ghosts in Antarctica, and even The Ten Deadly Plagues...Plated. While admittedly unintentional, we thought it could be fun to talk about some of the stories about Atlantis.
The Ancient Greek philosopher Plato is who we draw all of our knowledge on Atlantis from, and Atlantis is one of his most enduring stories. His writings are full of lasting truths about the human condition, and that is how he is most commonly discussed, but Atlantis captures our imaginations as a great myth. Lurking on the edges of mystery and possibility. After all we DO routinely find the remains of ancient, lost civilizations.
The Q Files is a personal, purposeful, paranormal podcast about the highly strange and weirdly unknown. Join us on our queer adventures as we explore the people, places, and phenomena, outside popular consciousness.
The documentary series features astonishing stories about the paranormal, the supernatural, occulture, forgotten history, and the strange.
Be Weird. Stay Curious. These are The Q Files.
If you enjoyed the show, be sure to subscribe and leave a review.
Stay in touch: Facebook: The Q Files Podcast, Twitter: TheQFilesPod, Instagram: TheQFilesPod The music for The Q Files is provided by Sounds Like An Earful.