S1E10 - A Place To Hide - The Seance
3 years ago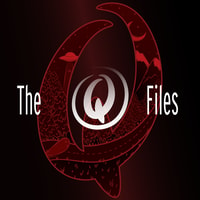 This ghostly paranormal adventure has Shane and Lori hosting their first ever seance in an effort to make contact with their long time ghost friend Madeline (Sarah), and perhaps solving the mystery of her life.
Rebekah Lee Ives, Psychic Medium, leads Shane and Lori through making contact with Sarah Barron - an entity they first made contact with at Collingwood Arts Center, a former convent, and the first location in their hit series, Queer Ghost Hunters.
Part reunion, part going away party. The mystery of Sarah's life, and why she needed to hide, may finally be solved with the help of Rebekah's unique psychic abilities.
Be Weird. Stay Curious. If you liked this episode, tell a friend, or leave a review.
Your hosts, Shane McClelland and Lori Gum, are curious explorers of the weird and strange. They co-created the hit series 'Queer Ghost Hunters' and together with their team of paranormal experts explore the strange, the unknown, and the phenomena outside popular consciousness.
Connect with us on Facebook at: The Q Files Podcast; and on Twitter & Instagram at: TheQFilesPod
We'd love to hear from you.
If you would like to work with Rebekah you can reach her at rebekahleeives.com
The music in this episode was provided by 'Sounds Like An Earful' and is titled: "They Found The Car"