Paschal Beverly Randolph, Occultist
1 year ago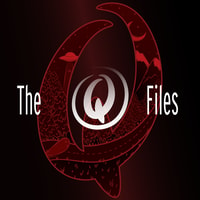 Paschal Beverly Randolph was a grand master occultist. He was a black man that was a close confidant of Abraham Lincoln, arguably the largest cannabis importer of his time, a sex magician, and possibly the inspiration behind Marvel's Dr. Strange.
He is notable as the first person to introduce the principles of erotic alchemy to North America, and, according to A.E. Waite (the tarot card guy), establishing the earliest known Rosicrucian order in the United States.
For more powerful episodes, consider listening to a few of these: Witness - minorities and the UFO phenomenon, When Lincoln Could Fly, Ghost Train, Digging Up The Dead, and our 2 part series on Hester Foster.
The Q Files is a personal, purposeful, paranormal podcast about the highly strange and weirdly unknown. Join us on our queer adventures as we explore the people, places, and phenomena, outside popular consciousness.
The documentary series features astonishing stories about the paranormal, the supernatural, occulture, forgotten history, and the strange.
Be Weird. Stay Curious. These are The Q Files.
If you enjoyed the show, be sure to subscribe and leave a review.
Stay in touch: Facebook: The Q Files Podcast, Twitter: TheQFilesPod, Instagram: TheQFilesPod The music for The Q Files is provided by Sounds Like An Earful.